What is the Best Truck for Towing a 5th Wheel Trailer
Question:
Im confused by all tow guides I find online.im looking to buy a new truck that will be able to tow a fifth wheel camper that weighs 15,000 loaded.not sure if I need a dually or not.i would rather drive and insure a single rear wheel.im looking at a Diesel engine for sure.if anybody can direct me to a trustworthy towing guide or some opinion that would be great.thanks
asked by: Kevin
Helpful Expert Reply:
You are doing the right thing by doing the research first. There is a lot of conflicting information out there so let me break it down for you and I will provide some part recommendations at the end. Basically, if you want to tow a 5th wheel trailer, the best trucks are going to be long bed 3/4 or 1 tons like a Ford F-250/F-350, Chevy/GMC 2500/3500, or Ram 2500/3500. Half ton trucks could work but are not nearly as capable as the larger trucks.
A long bed for sure is something you will want. Having a long bed means that you will not need a slider hitch, which costs more and requires getting out of the truck to manually slide the hitch back to make tight maneuvers. It also means you will not need a Sidewinder replacement pin box which can also be expensive.
It is less likely that you will need additional suspension enhancement with the larger trucks. I recommend finding one you like that has overload springs for additional support. A dually is not necessary unless that is something you want. Also, look for a truck that has a factory 7-Way trailer connector so it will be easy to add in-bed wiring for your trailer.
The larger trucks are going to have the higher towing capacities as well. While 15K is not the heaviest 5th wheel trailer, it could be too much for a half ton truck. A 3/4 or 1 ton will have the capacity you need.
A diesel engine is a good idea because they are capable of so much towing power and torque. If you get an automatic transmission then make sure the truck has a large transmission cooler or add a supplemental cooler. A lot of trucks do have larger transmission coolers from the factory. But since transmission fluid cannot be overcooled, adding a supplemental cooler is never a bad idea.
The recommendations listed above will give you the right vehicle for the job. The make of truck is a matter of personal preference among most people so if you find one that fits the description above, Ford, Chevy, or Dodge, it will work well for you. I have included a link to an FAQ on 5th wheel trailer hitch information. Below are my part recommendations for each of the big 3 manufacturers:
2017 Ford F-250/F-350 Long Bed
Standard rail installation kit # C16428-204
Curt Q24 Hitch # C16245
In-bed wiring # 20110
2017 Chevy/GMC Silverado/Sierra 2500/3500 Long Bed
Under-bed installation kit # DM8551003
Demco Hitch # DM8550032
In-bed wiring # 41157
2017 Ram 2500/3500 Long Bed (fits now include models with factory air suspension)
Below bed install kit that doubles as gooseneck hitch # BWGNRK1384 (2500) # BWGNRK1314 (3500)
B&W 5th wheel hitch # BWRVK3500-5W
In-bed wiring # 41157
Be sure to check your local and state laws for other specific towing requirements.
helpful expert reply by: 
Michael H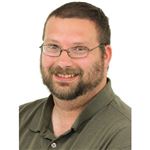 Other Articles That Might Interest You:
Looking for a place to stay in SW Missouri? Come on by. Blue Skys RV Park has both short term and long term parking. We are a no frills, affordable, family friendly place to stay. Free Wifi and a laundromat. Whether you are looking for overnight, weekly, or long term, Blue Skys RV Park is the place to be. The owners will go above and beyond to make your stay a pleasant one. Check us out: https://blueskysrvpark.com